Ocho Rios is a bustling, well-known resort town on the northern coast of Jamaica, which has an approximate population of 10,000. Ocho Rios plays host to predominantly British, Italian, and Canadian tourists because of its proximity to the United States.
Visits by cruise ship passengers from other Caribbean islands is also a large part of the tourist business in Ocho Rios.
Throughout the past decade, there has been much political upheaval in Jamaica. It was not always this way; in more recent history, conditions on the island improved dramatically as Jamaica's political climate changed for the better.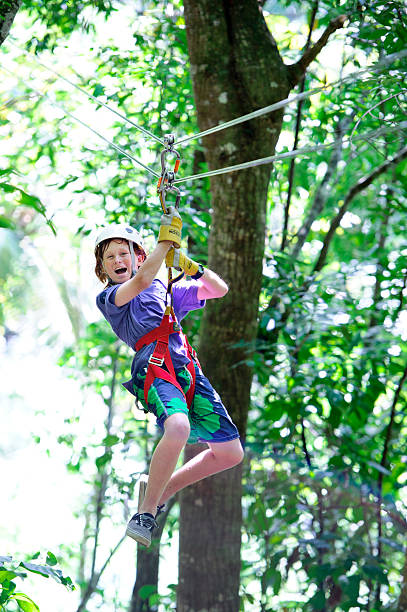 Map of Jamaica – Ocho Rios
Traveling to Ocho Rios is easy. You can fly to Montego Bay and then drive to Ocho Rios or you can also fly to Kingston, Jamaica.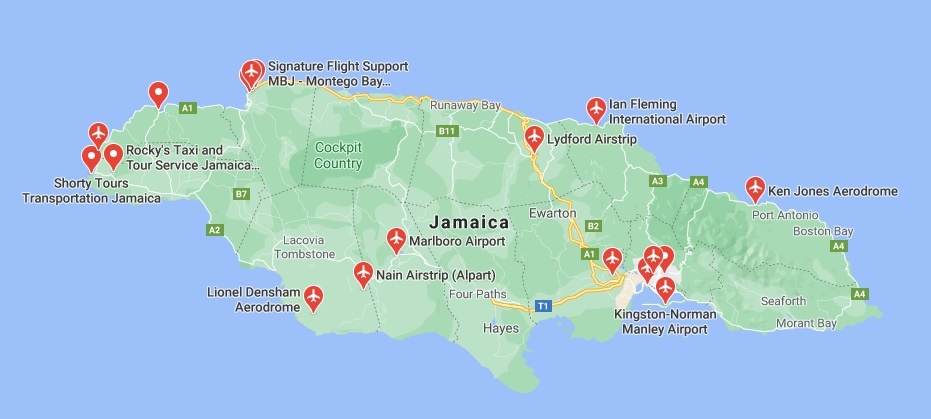 Read our travel guide on Puerto Vallarta, Mexico
Planning your Trip to Ocho Rios, Jamaica
Ocho Rios is among the most popular vacation spots in all of Jamaica. Aside from its proximity to the United States, it is also known for its beautiful beaches, well known for its crystal clear waters.
Ocho Rios enjoys an average of 300 days of clear weather with 300 days of sunshine annually. The island creates a good climate for walking and hiking. Ocho Rios has numerous hiking trails that are popular for children but also can be enjoyed by adults.
Is Ocho Rios Safe To Travel?
Yes. Ocho Rios is relatively safe to travel. For the latest and updated travel advisory please visit U.S. DEPARTMENT of STATE website
Best Time to Visit Ocho Rios
The best time to visit is May through December. This is when the weather is the best, and there are not many hurricanes or floods like the island experiences at other times. If a tourist is planning on visiting the island either before or after May through December, it would be wise to check the weather on the Internet before departing for the island. Sometimes the weather can be a little unpredictable this time of year.
Hottest Temperatures
The hottest month of the year is June, where the temperature averages 91 degrees Fahrenheit, but the humidity and the heat index make it feel much warmer.
The hottest temperatures on the island are from August through October, where the daily average temperature is 92 degrees Fahrenheit, but it feels even hotter due to the high humidity.
Hurricane season
Hurricane season is officially from June 1 through November 30, and sometimes storms rip across the island and the neighboring Bahamas. From November through April, hurricanes' frequency is not as high as what the tourist sees in the summer months.
Hurricanes most commonly occur in November through April. To be safe in the eye of a hurricane, tourists should avoid all of Jamaica.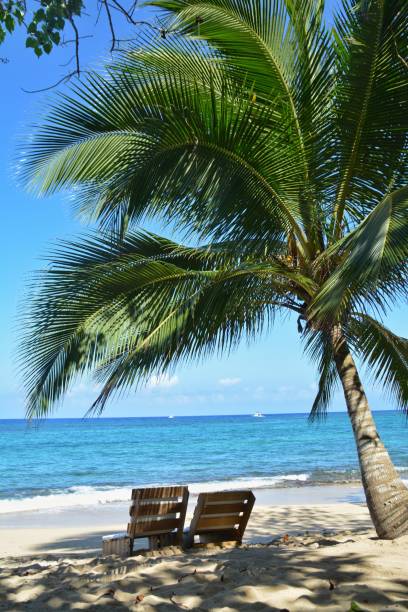 Winds are most prevalent during the months of November and April.
The monsoon season is from May to October.
The rainy season lasts from October to April.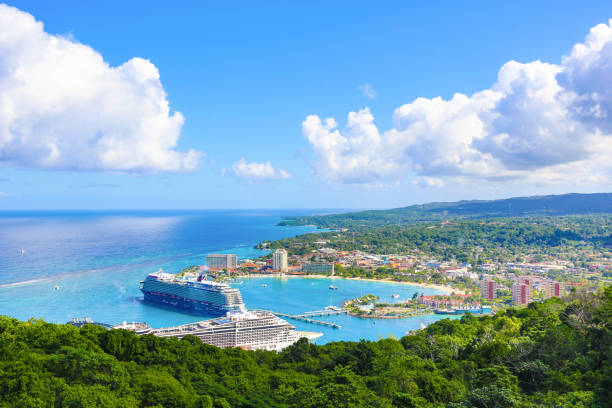 The island has several beautiful surfing beaches that attract many surfers. There is a point break, located at a resort called Blue Hole. Several bars and restaurants are located in Blue Hole, and it is easily accessible from Ocho Rios.
Rough Budget
Having a budget when traveling on vacation is very important. It will help you know how much you can afford to spend that week or while on vacation. It is also good to plan your budget and be realistic about the amount of money you spend on a vacation.
If you want to travel a little more freely, do not have a budget for the trip, and want to spend money as you come across it, this is your best option.
Budget :
When visiting Ocho Rios, make a budget first. This will allow you to not fall into the trap of those who want to spend as much as they can.
Making a budget plan before arrival will help keep you in funds.
When you allocate how much you're willing to spend for a week, budget your budget, and make sure you do not go over your allocated amount. If you do go over your budget, ask others at your hotel how much they can offer you to help you.
In a week, two people will spend approximately $150.00 per person, including food, accommodation, and transportation.
Sample budget – $100 per person ($50 in the US and $50 in Jamaica)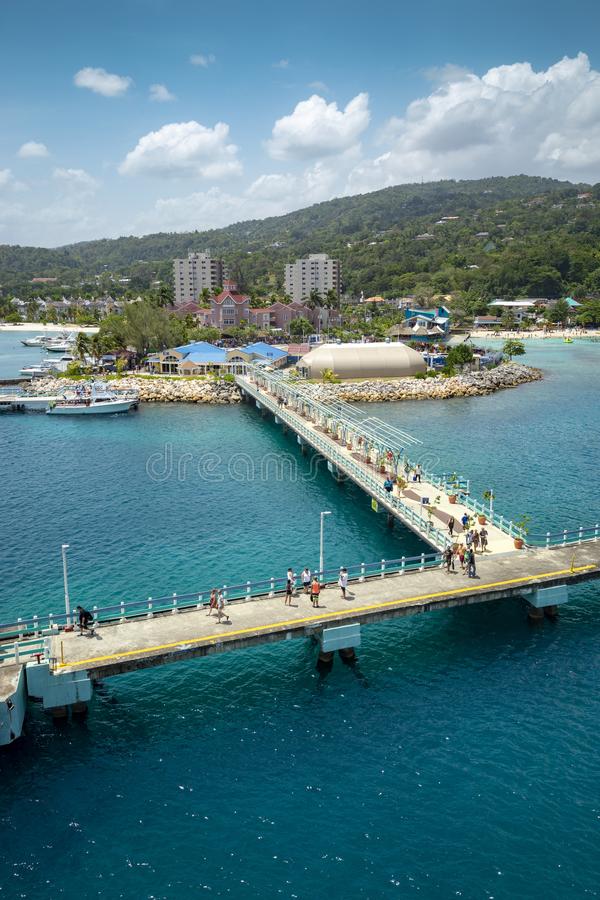 Detailed Budget
To make a more detailed budget, the cost of a room for one person is approximately $65 per person, including the cost of the room and food.
For a one week trip, a budget of approximately $1500.00 will be needed.
A rental car when visiting Jamaica will cost approximately $300 to $600 a week.
Hotel prices per day will cost approximately $300.00 per night, including breakfast and dinner, beds, blankets, and other services.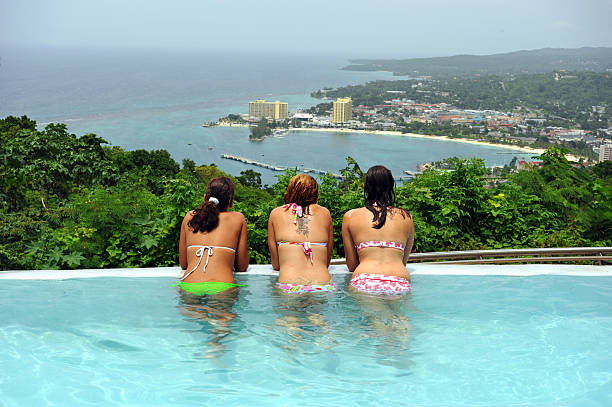 Food prices
Food prices in Jamaica will cost approximately $100 per person per day, including four meals, transportation, and tips.
Couchsurf will cost approximately $50 per day, which will help you meet other travelers with who you may want to travel.
What to Pack for Traveling?
When traveling, you will need a wide range of things to take while staying on the island. The following is a list of equipment and the best way to pack them.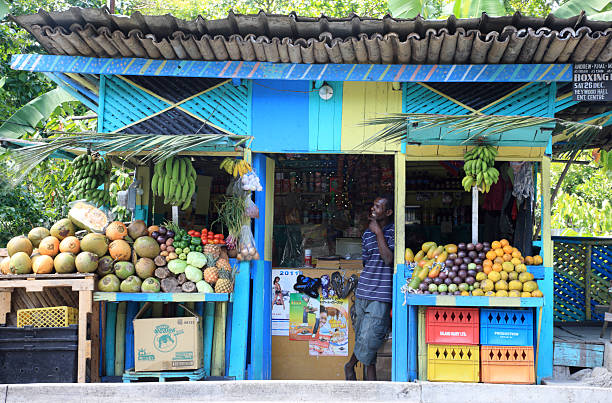 Travel Packing Checklist :
Water : A good water bottle is necessary to stay hydrated while camping on the island. Although you can buy water in Jamaica, the water is not usually safe to drink. Once you purchase water at a store, it will be required to go through boiling it to make it safe to drink.
A Raincoat : While visiting Jamaica, it rains frequently. Make sure to pack a good raincoat to stay dry and cool. Having a raincoat will also protect your luggage from becoming wet.
Pants with pockets – Instead of packing shorts, pack pants instead. They offer more comfort, and they are less likely to tear when you're in the jungle. The best thing to pack is a splatter-proof rain suit.
An Umbrella When visiting Jamaica, make sure to pack a good, compact umbrella. Umbrellas with a UV UV-protective coating are the best to use. A tent is a good option to keep yourself out of the rain.
Sunglasses : If you're going to go on a trip to Jamaica, you will want to protect your eyes from the strong rays of the sun. Make sure to pack polarized sunglasses to protect your eyes. It will also protect your eyes from bugs.
Sunscreen : You must pack sunscreen to apply to your skin. When traveling to Jamaica, you will want to protect your skin from getting burned. Pack a small sunscreen bottle with an SPF of at least 30.
Must-have Travel Essentials :
Passport : Make sure you bring a scanned copy of your passport when traveling to Jamaica.
Credit card or debit card : Make sure to have a debit or a credit card, depending on the country you're going to travel from. To book your flight and hotel, you will need a credit card.
Phone : Depending on the country you're going to travel from, you might want to bring a phone. For example, Jamaica uses a similar model to the United States to have a phone sim card to use on the island.
Medicine : When you travel to Jamaica for a week, you will experience some cases of the flu, body aches, various types of rashes, and different types of infections and viruses. Pack medicine to cure yourself of any illness.
A good, compact first-aid kit : If you can afford it, a good first-aid kit is necessary, especially for a trip to Jamaica. It will provide you with all the medicine you need to relieve yourself of any illness or discomfort.
Toiletries : When vacationing in Jamaica, you will probably want to shave, brush your teeth, and bathe daily. Pack a good, compact toiletries wallet that will come in handy for showering.
10 Best Things to do in Ocho Rios
With more than two million guests a year, Ocho Rios – a short plane ride from the airport in Montego Bay – attracts tourists from all over the world. Here are 10 of the best things to see and do in this beautiful tourist attraction.
1. The Bridal Veil Falls
When you step into the Ocho Rios Registry, you'll start to feel the energy. Inside, you'll find many activities offered by the Ocho Rios Cultural Preservation Society (ORCP), including tours of this UNESCO World Heritage Site. This includes the Bridal Veil Falls, the oldest waterfall in Jamaica. The view from the falls is breath-taking.
2. Blue Hole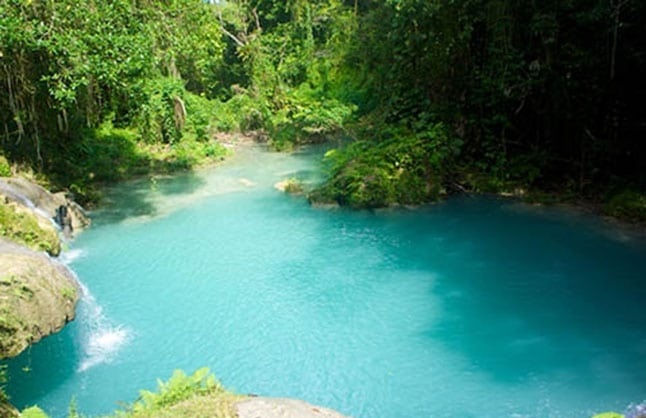 One of the most striking sights is the Blue Hole. With two large limestone pools at different depths, the Blue Hole is so beautiful that it was recognized by the United Nations Educational, Scientific, and Cultural Organization (UNESCO). This is where the Ocho Rios cultural preservation society will search for artifacts, such as pottery or stone carvings. It is a fantastic place.
3. White River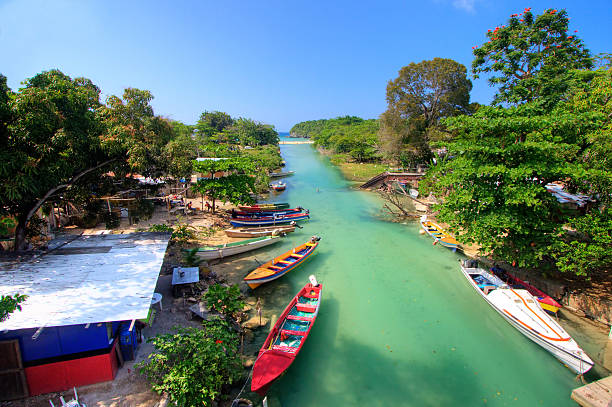 While it is best known as a place to swim, the White River is also an interesting place to explore. With a source, the river flows through a limestone gorge, feeding a number of waterfalls. Amazing views are in store here in beautiful Ocho Rios, set in the mountain range. You will find kayak and paddleboard classes available.
4. Konoko Falls and park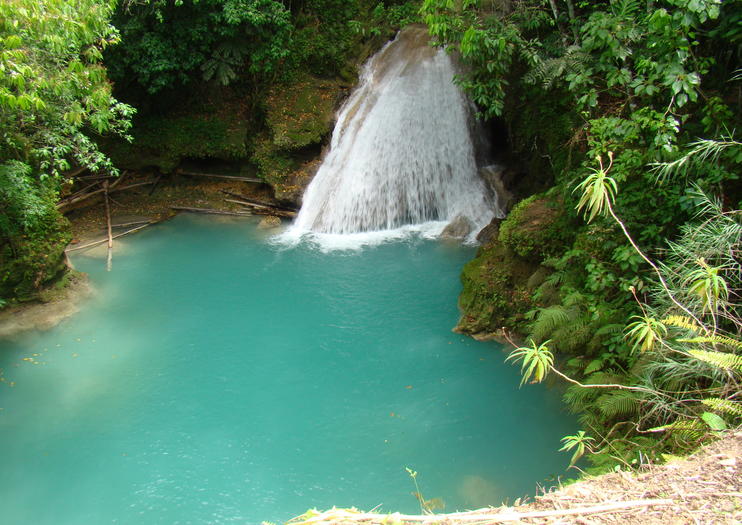 This is a magnificent natural area on the island of Jamaica. Highlights include breathtaking views of the forest, a beautiful waterfall that is perfect for taking pictures, and a stone pool where you can swim. It's a quiet life in a beautiful place. Konoko Falls and Park boasts its scenery and spectacular views that make it a major destination in Jamaica. It is well worth a visit when you are in the Ocho Rios region.
The park exhibits a wide range of ecosystems. The most prominent are rainforests, which are home to herbs, mosses, and ferns. There is also marshland and tropical dry forest. You'll also find plants that are endemic to Jamaica.
This beautiful park is a paradise for bird watchers, as this is one of the locations where you'll find Jamaica's crimson-rumped, or the "Red-Throat" national bird.
5. Bob Marley's Nine Mile Point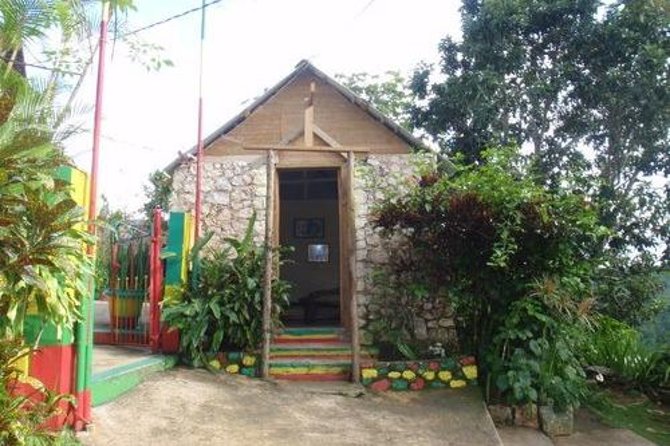 If you're a fan of reggae musician Bob Marley, a visit to his grave at Nine Mile Point is an absolute must. However, this is not a tour you can take and go, as the burial location is closed to the public. However, visiting his memorial tomb is possible, as this monument immortalizes the musician.
It is a great place to explore this historical tourist attraction on a beautiful island in the Caribbean. Ocho Rios is a great place to visit and see Bob Marley's final resting place.
6. Ocho Rios Cruise Port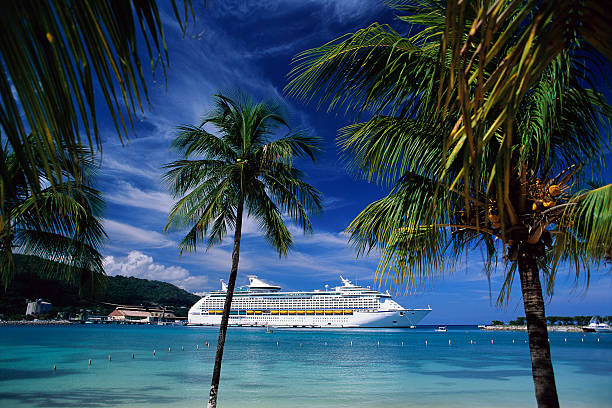 If you want to cruise into the Caribbean, a visit to Ocho Rios is a must, as this is where the cruise ships dock. For the best experience, walk along with the port, taking in Jamaica's sights and sounds. T IP: Along the strip, you will find a number of shops, restaurants, and tour operators. Many of these are open well into the night, so it is a great place to stop and rest while you enjoy the view and the beautiful island of Jamaica.
7. Fern Gully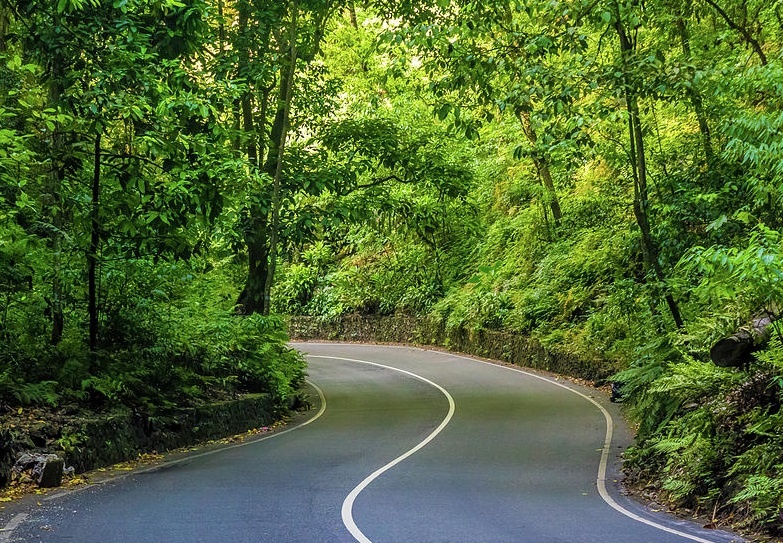 This natural attraction is considered one of the most beautiful attractions in all of Jamaica. With lush greenery and ancient fern allies, this place is truly refreshing. In addition to taking in the natural views, you can enjoy the many waterfalls, including the glass-bottom waterfalls, which are spectacular.
It is an amazing place to explore on your vacation in Jamaica. Fern Gully is a place in Ocho Rios to see magnificent lush greenery and ancient fern-allies. The gully also provides a place to relax and enjoy the natural beauty.
8. Sprint car racing at Ocho Rios
If you like the thrill of racing, a trip to Jamaica will be the beginning of a lifetime of thrills. Enjoy the thrill of racing 16-year old sprint cars, which are vehicles that can reach speeds of up to 160 MPH in the 500-miles-per-hour range.
This is a pro-level racing event you don't want to miss in beautiful Jamaica. Watch top-notch racing action on amazing World of Outlaws tracks designed by the famous World Racing Championships (WRC). It is a truly spectacular place to visit.
9. Mountain Bike Trail in Ocho Rios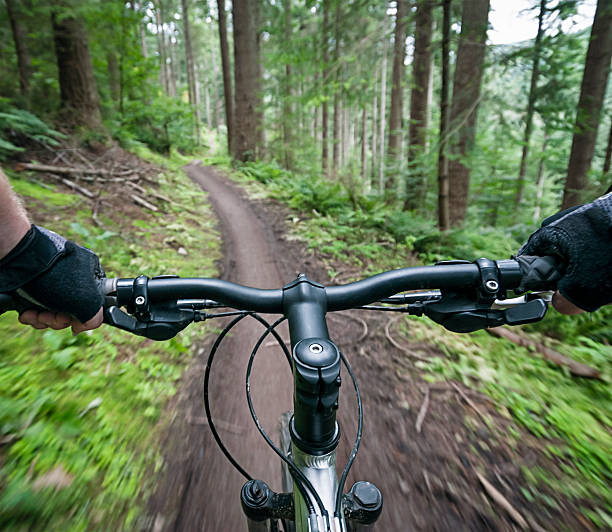 This is a challenging mountain bike trail overlooking Ocho Rios and the ocean. You will also find excellent tours to White River Falls, where you can do things like trying your hand at white-water kayaking and paddle boarding.
10. Brimmer Hall Plantation
This is a great place to learn more about the history of Jamaica. A 12-acre heritage site that is situated on the coast of the Caribbean. It is a beautiful facility that is both informative and educational. Open every day from 9 a.m. to 5 p.m.
Tours Around Ocho Rios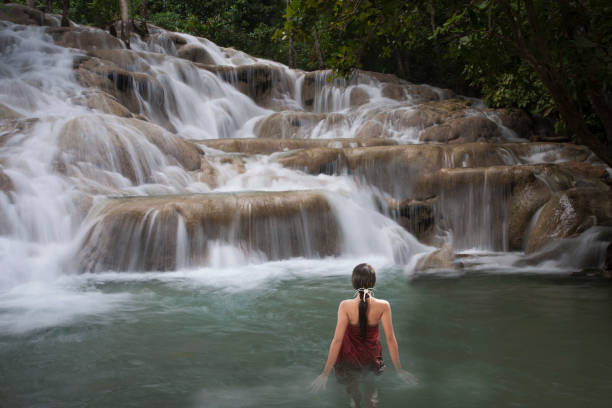 This South Coast destination has numerous tours that offer the best way to see the sights. Learn more about Ocho Rios and its rich culture and history on tours that will immerse you in Jamaican culture. Tours are available for small or large groups. They are a great way to go on an adventure into the beautiful landscape of Ocho Rios. These tours are great ways to get you into the most popular attractions in Ocho Rios and the most celebrated attractions in the Caribbean.
1. Exclusive Dunn's River Falls and Dolphin Cove Combo Tour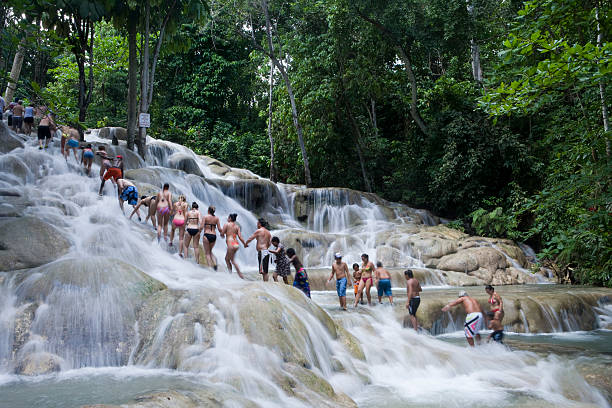 This is one of Jamaica's most popular attractions. It is a great family adventure and begins with the climb up the Dunn's River Falls, where you can explore the natural wonders of the raw rock formations from both above and below.
2. River Tubing Safari & Beach Adventure Combo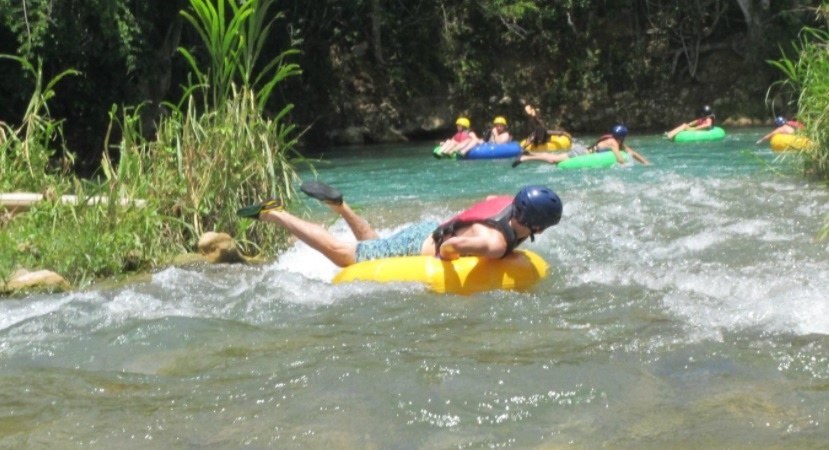 This is a fantastic family-oriented tour that takes you to both the beach and the river tubing adventure. It includes lunch at the Jungle Dome restaurant and a dip in the ocean, and a swim in the river. It is an exciting tour for tourists who want to take the littlest family members on an exquisite tour with experiences for all ages.
3. Enchanted Gardens, Bird Aviary, and Mini Waterfall from Ocho Rios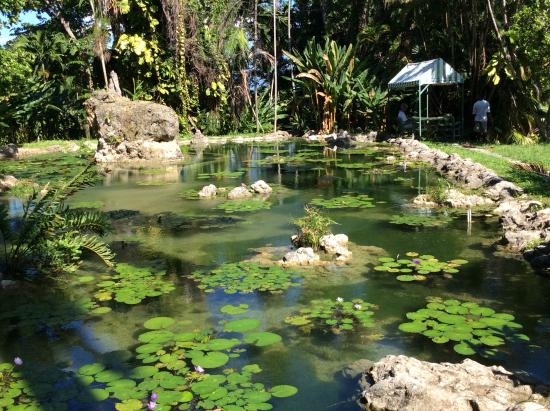 This is a fantastic tour that allows you to see a variety of exotic birds, cute and colorful parrots, and exotic butterflies, all set amid a tropical flora.
4. Adventure Island and Jumping Spider Falls Combo Tour
This is an adventurous day trip into the rugged Ocho Rios mountains with a natural history lesson and the opportunity to swim in a natural river fall.
5. Palm Trees, Waterfall, and Sea Adventure Tour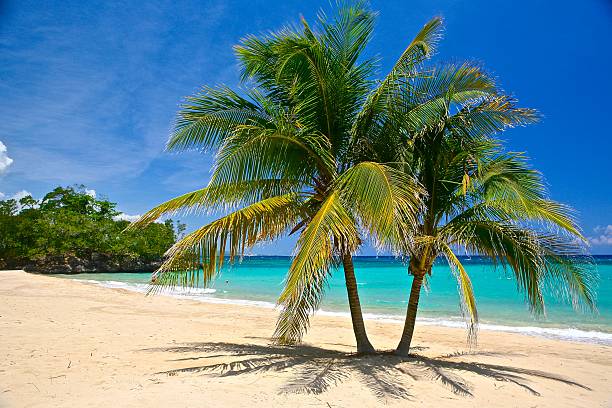 This is one of the most popular tours in this region. As you pass through the Ocho Rios National Park, you will see the majestic trees. In addition to a swim in the clear waters of Ocho Rios' coast, you will also see the wild local fauna, like monkeys, lizards, and other creatures.
What to Eat in Ocho Rios
Jamaica, internationally well known for its outstanding dining experiences, has a variety of natural treasures that you should sample at minimum once in your trip. You should try numerous types of fish, such as snapper, grouper, calamari, kingfish, and many other varieties.
The Kites bar
The Kites bar offers world-class fine dining, with ambiance and decor that will never be forgotten.
Royal Terrace Bistro
Royal Terrace Bistro is a great restaurant where you will always get excellent service and an amazing ambiance from the sun-drenched tables situated outside in a beautiful view of the sea.
Palm Garden
A Great View of the Crocodile Pond at the Palm Garden: This is an incredible restaurant that proves to chefs that you can go beyond the traditional Jamaican dishes and come up with some unique recipes.
The Tallinn coffee shop
This is a great place to go for an excellent Jamaican meal, excellent drinks, and an amazing atmosphere.
Bull Bay Jerk Center
Hot jerk chicken roti at the Bull Bay Jerk Center: Try this mouthwatering dish that will give you a nice taste of authentic Jamaican cuisine.
Bones at the Ritz Carlton
Bones at the Ritz Carlton Hotel in Ocho Rios: This restaurant is open every day of the week throughout the year and offers an incredible international menu.
The Cliff at Hope Beach
The Cliff at Hope Beach: This place has wonderful views of Hope Bay and the surrounding mountains, and the ambiance is unbeatable.
Ocho Rios Bay Cruises
Ocho Rios Bay Cruises: This boat ride offers a variety of cruises, including a sunset cruise around the hills surrounding the bay.
Sunday Night Beach Bonfire and Dance
This is a party you absolutely must attend. It is held in the Ocho Rios Sunset Venue, where you will have incredible Jamaican music and a soft ambiance.
Palm Sunday Carnival in Ocho Rios
This is a great time to go out to Ocho Rios' streets and experience the procession that celebrates the day of Christ's resurrection.
Places to Stay in Ocho Rios
There is no shortage of wonderful places to stay in Jamaica, but Ocho Rios has many choose-and-book-by-the-day accommodations that offer outstanding views and exceptional service. The Ocho Rios pool is amazing, giving you the chance to soak up an incredible view overlooking the famous falls.
There is also a real beach at the top of the falls and a beautiful garden at the bottom of the falls. You could spend a whole day just lounging by the pool or in the sun by the beach, listening to the falls and the birds.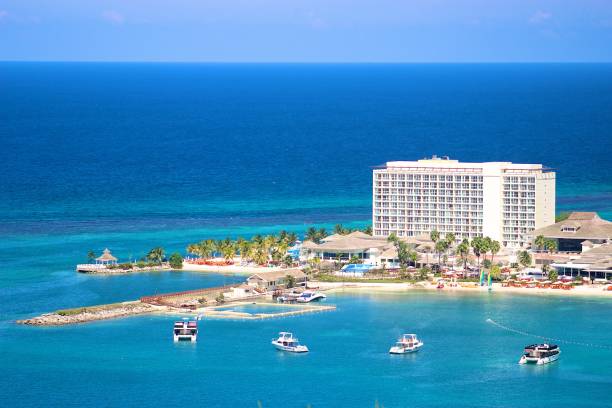 The Villa Renaissance Resort, Golf & Spa
This is one of the best resorts on the island, with multiple restaurants, a tennis court, horseback riding, and golf.
The Ocho Rios hotel
This is a fine hotel with several stylish restaurants and bars.
The Anne Beach Hotels and Resorts
This is one of the most beautiful and secluded beach resorts in the region.
Grace Bay Club
This is one of the best private resorts on the island that also has great service and amenities.
Royal West Indies Resort
This is a perfect place to stay if you are interested in luxury and exotic wildlife. In addition to excellent service, this resort offers tranquil beachfronts and landscaped natural beauty.
Coconut Court Beach Resort
This resort is located at the magnificent seven-mile beach; it offers the best water sports on the island, as well as great service, excellent restaurants, and great transportation.