The sun, waves, and beaches of the Caribbean are the things that dream vacations are made of. The Caribbean Islands may seem far away, but most are just a few hours by plane from major American cities. Stop dreaming and start planning your next family vacation to the Caribbean Islands.
We have gathered some of the best Caribbean Islands with hotels and infrastructure set up with families and travelers in mind. Read more to see which island is the best choice for you and your family.
Read our travel guide to discover the best times of year to visit both the sunny beaches and the bustling cities of Mexico.
Caribbean Islands on Map :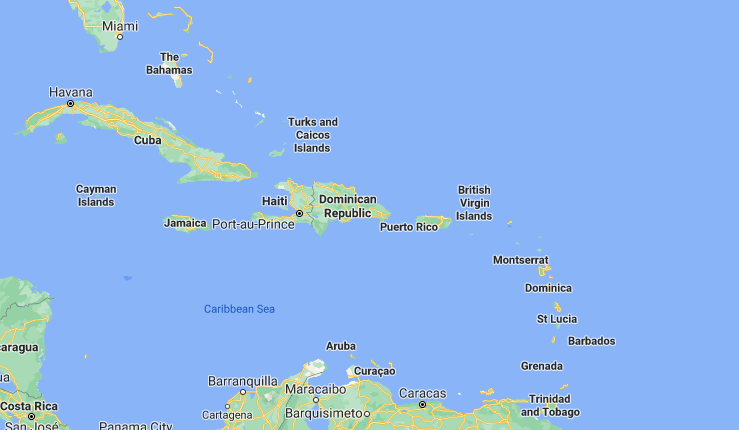 Please click the link here if you want to know more of islands and List of Caribbean islands
Puerto Rico
Puerto Rico is full of old-world charm and is one of the most unique places you can travel to that flies the American flag. To visit this warm Caribbean island, there is no need to pack your passport, US citizens can travel to Puerto Rico without one!
The brightly painted buildings in the capital city of San Juan meet the turquoise waters of the Caribbean. Known for its sunny beaches, extraordinary nightlife, vibrant culture, and friendly locals, San Juan is not your ordinary tropical island city. Old San Juan has colonial Spanish architecture, impressive Spanish fortresses, and crumbling city walls.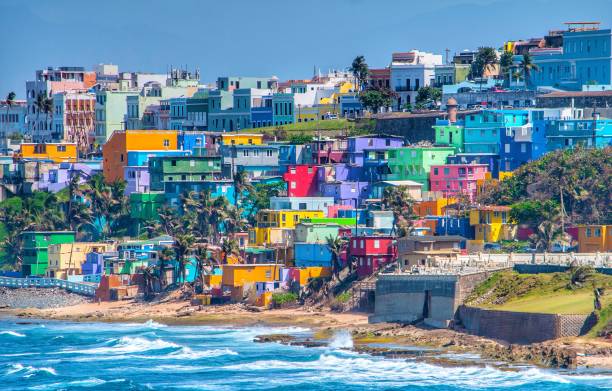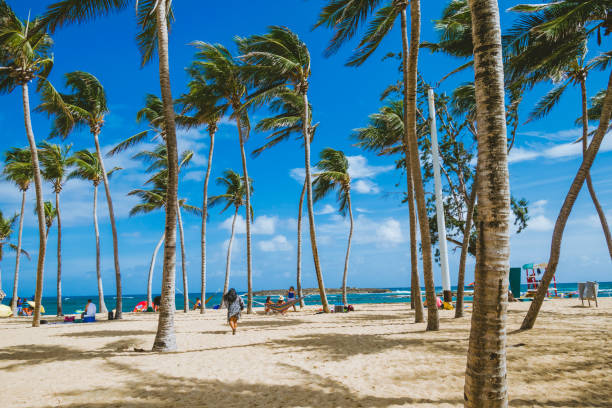 No trip to Puerto Rice would be complete without some time spent on its beautiful golden beaches. The San Juan neighborhoods of Isla Verde and Condado border the bright blue waters of the Atlantic Ocean. Many modern hotels and other amenities for travelers call this neighborhood home. It is a great place to stay if you want easy beach access every day while falling asleep listening to the waves crashing on the beach.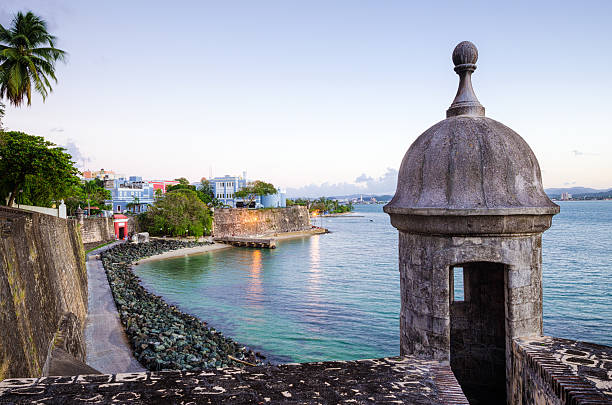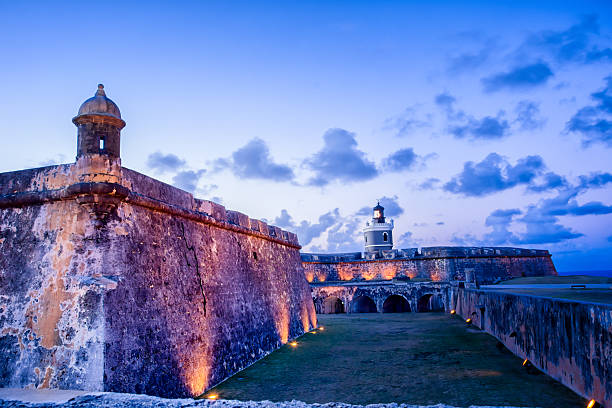 El Yunque rainforest is the best place on the island for a hike. Trek to waterfalls and walk up its lush green hills for panoramic views of the verdant forest and surrounding ocean.
Curacao
Once a Dutch settlement, Curacao still has a distinctly European vibe. The cities here are full of pastel-colored post-colonial architecture that you would never expect to see in the Caribbean. Taste some traditional Dutch food, like meatballs, which are popular here. Sitting in the Southern Caribbean, it is safe from tropical storms that plague the other islands. The average year-round temperature is a balmy 84°F (28°C) and the beach feels like bathwater. This makes Curacao the perfect winter escape. There's no reason to spend Christmas somewhere cold!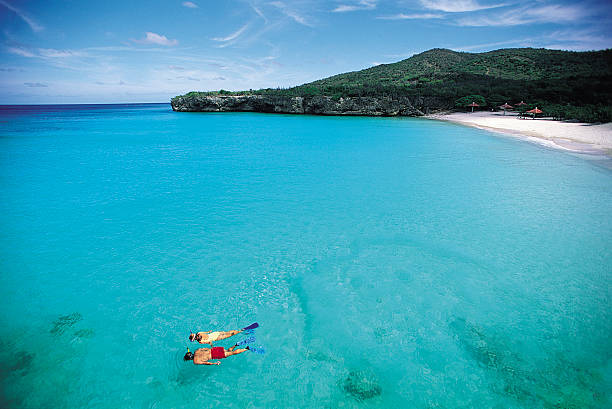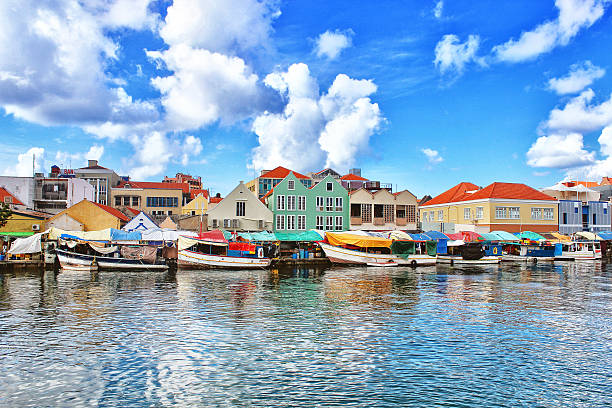 Cas Abao Beach is a favorite for families. With silky sand and gentle waves, the whole family can float in the ocean safely. A coral reef with diverse marine wildlife surrounds the island, making this a popular snorkeling destination. Grab some gear and see what's below the water!
Christoffel Park is Curacao's largest national park and is home to a variety of tropical birds and plants. If you are lucky, you might see the wild orchids and the endangered white-tailed deer. If you want to learn more about the crops in the area, the Aloe Vera plantations are beautiful and open for tours.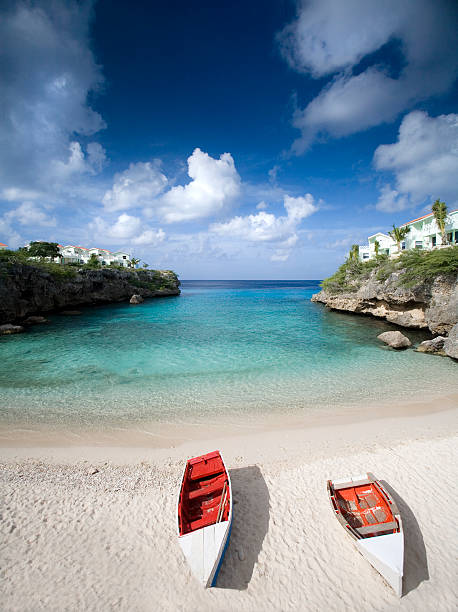 With so much to offer, from history to nature, Curacao is a traveler's dream. Discover its culture through taste, sight, and mingling with the locals.
Read on to discover 8 Best Restaurants In Cabo San Lucas Mexico
U.S. Virgin Islands
The US Virgin Islands is another Caribbean Island destination that Americans can visit without a passport. Three islands make up this archipelago, St. Thomas, St. John, and St. Croix and they are all unincorporated US territories.
All of the islands have pristine, swimmable beaches full of palm trees. Come here for its yearly Carnival festivities, your kids will love watching parades with stilt-walkers and the extravagant costumes.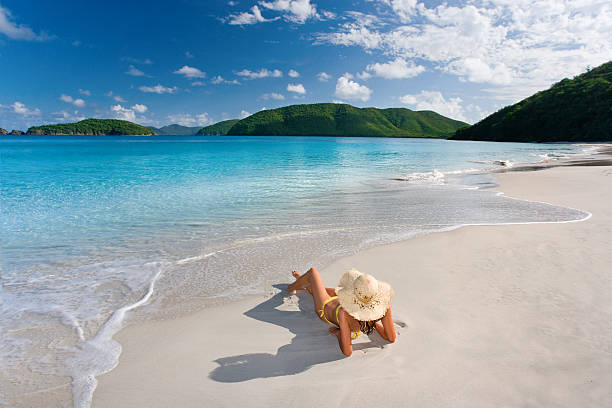 St. John is the smallest of the three islands but has the most untouched nature. More than half of the island is dedicated to a lush national park. Families that value being in touch with nature will love it here. St. Thomas is known for its luxury shopping and has the largest city in the islands. This is where you will find the biggest resorts and amenities. Despite being a bit cosmopolitan, the atmosphere is still distinctly Caribbean and the beaches and water sports are great for the whole family. St. Croix has been the most shaped by the Europeans and is full of history.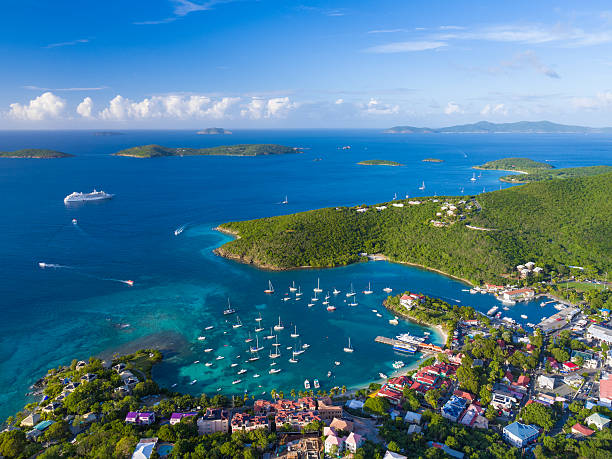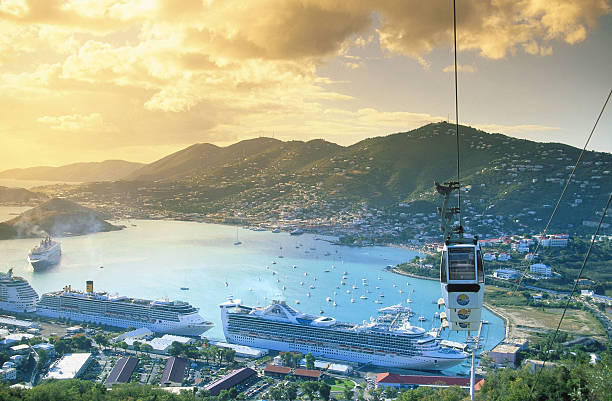 Jamaica
On Jamaica's tropical beaches you can find their famous white-sand beaches. Jamaica has world-class accommodation, a vibrant Rastafarian culture, warm weather all year long, and a laid-back atmosphere to make your vacation unforgettable. Plus, English is the official language of the island, making communication easy.
There is something for every kind of traveler in Jamaica, from relaxing sun-soaked days on the beach, golf courses with outstanding ocean views, and water sports. Visitors who want an up-close view of the diverse marine life in the waters of the Atlantic can go on a snorkeling or diving experience. The waters here are protected to preserve the marine wildlife so you can see the ocean as it is meant to be.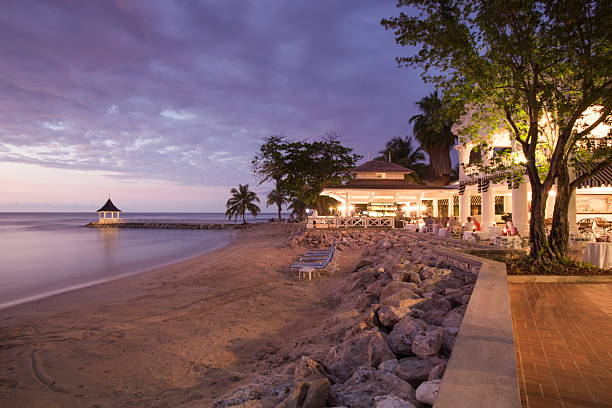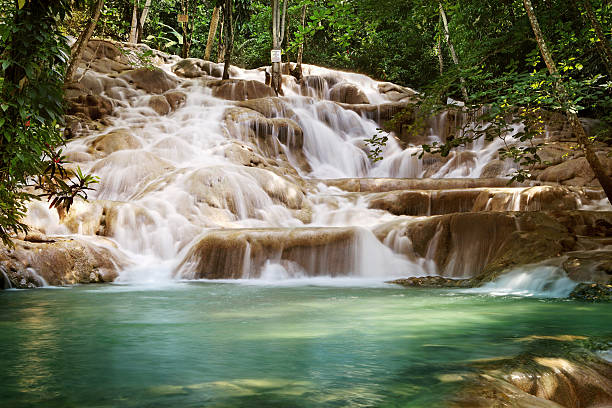 Cornwall Beach and Doctor's Cave Beach are tranquil bits of coastline in Montego Bay. Rent an umbrella, bring a towel, and spent your days floating in the ocean and sunbathing. When the day is winding down, go on a sunset boat tour. If you are lucky, you might see dolphins and other wildlife while watching the sky turn red and orange against the horizon.
The adventurous traveler will never run out of things to do in Jamaica. Ziplines transport you over the jungle's treetops. Embark on a 30-foot bamboo raft through Martha Brae to gain a new perspective on the surrounding area.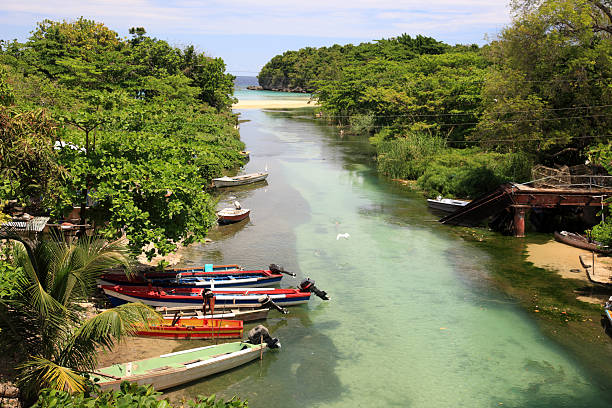 Hikers have a number of trails available around Jamaica. Blue Mountains Peak Trail brings you to the mountain's peak and around a coffee bean farm. Easier hiking trails bring you and the kids to waterfalls, mountain towns, and offer outstanding views.
Grand Cayman
The largest island on the Cayman Islands is Grand Cayman. You and your family can easily spend your entire vacation on the white sands of Seven Mile Beach. The waves lap gently onto the shores and the sun shines year-round. Swim, float, and go snorkeling in the turquoise waters.
Families love Stingray City, a shallow sandbar near the beach where wild Atlantic stingrays can almost always be found. You can dive right in and snorkel right next to them, you might even be able to pet one!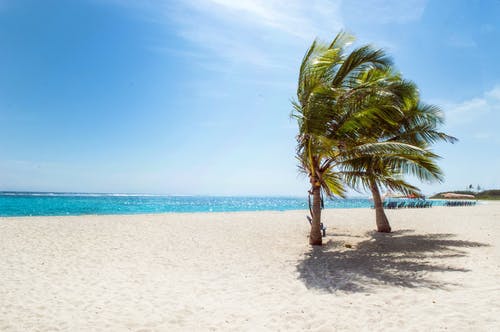 Travel to one of these beautiful Caribbean islands to break out of the ordinary. This will be the trip of a lifetime.