Puerto Vallarta is a resort on a beach in Jalisco State on the Pacific Coast of Mexico. You won't be disappointed with the warm, sunny weather all year round, stunning sandy beaches, and glistening Pacific. The beach has a lot of fun activities that will make you love the place. The most common activity is prime whale watching between December and March.

You will enjoy the renowned snorkeling, scuba activities, and other sea activities. Adventure lovers also love it for its numerous air activities such as bungee jumping, paragliding, and sky diving. Budget wise, Puerto Vallarta is among the safest and cheapest destinations you will get with the most beautiful sceneries.
Is Puerto Vallarta safe for travel: YES
There are no restrictions on travel for U.S government employees to: Guadalajara Metropolitan Area, Riviera Nayarit (including Puerto Vallarta), Chapala, and Ajijic.
You will explore places at even the lowest price as activities such as walking, hiking, and Choco making come in free. The best area to board in Puerto Vallarta is the Romantic Zone. Here are some tips to know when visiting Mexico Puerto Vallarta.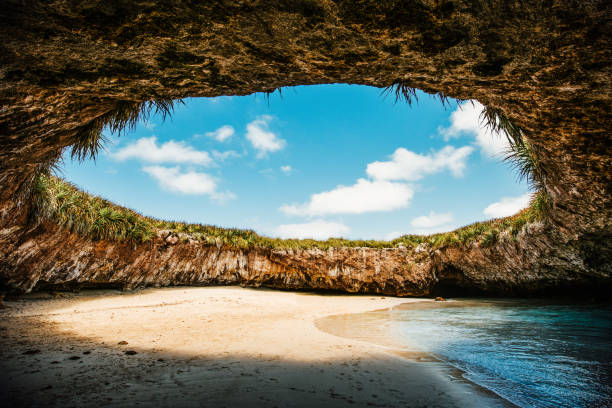 Plan your Trip to Puerto Vallarta, Mexico
1. Best Time to Visit Puerto Vallarta
From January to March, the temperatures are at their best. They stay at mid-70, and there is little or no rain. The evenings can, however, be a bit cool, dips down to around 60 degrees Fahrenheit. Make sure to pack long sleeves. The good weather at this time attracts high prices, and rooms may even cost above $400. Between these months, you will get the advantage of celebrating the day of the Mexican Flag on February 24 and Benito Juarez Day in March together with the occupants of the beach.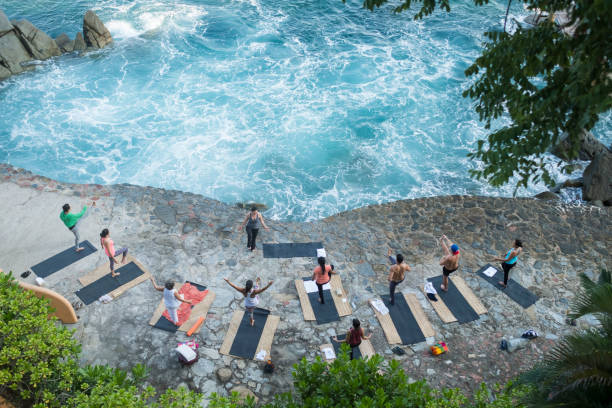 The best time to visit this beach resort is between April and June. The rooms at that time are affordable, and the weather is pleasant. Rain is less, and the number of tourists is lower than during winter when the number is high. The best part of this time is that the temperatures are still not that hot, and the number of tourists starts tapering off. Temperatures in May are between 70 and 80 degrees Fahrenheit. The hotel prices are fantastic and affordable. You will also get to celebrate Semana Santa in April, Puerto Vallarta International Sports Classic in May, or Historic Center Art Walk that happens between October and May.
Puerto Vallarta Weather
Temperatures in Vallarta hike to the 90s between July and September. It is Summer in the beach resort, and there is a burst of rain. Accommodation during this time is cheap; therefore, if you want to enjoy this place at the lowest price, pack up and enjoy these discounts. Hurricanes here are rarely an issue as it is protected by Banderas Day, and the last one was reported in 2002. During this time, you also get to celebrate National Charro Day on September 14 and Mexican Independence Day on September 16.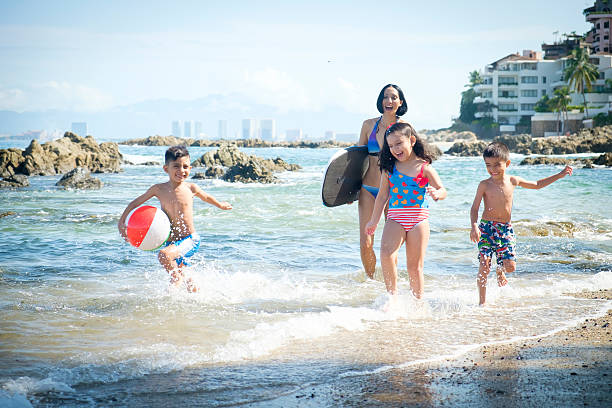 Puerto Vallarta December Weather
Between October and December is a great time to visit Puerto Vallarta. The rooms are relatively low, and the temperatures range between mid-0s and high 80s. The tourists start flowing in in November. It is also a great time to visit as December marks the beginning of the prime whale-watching season. The best part of this is the festivals. The Puerto Vallarta Gourmet Festival and Festival Gourmet International occur between this time. Other events include Dia de Muertos, Feast of Virgen de Guadalupe, and Historic Center Art Walk.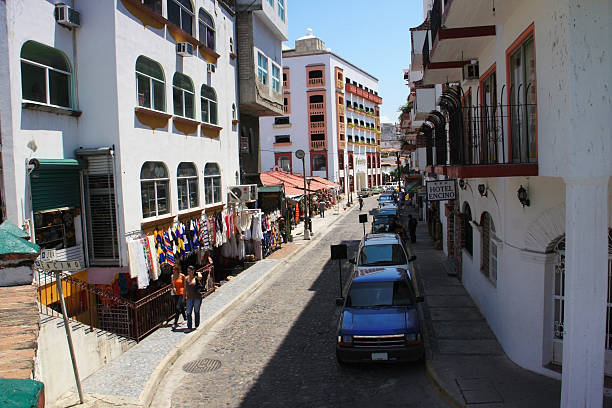 2. Rough Budget
When visiting Puerto Vallarta Mexico, make a budget of around $35 per day. This is based on data of expenses of other visitors. In a week, two people will spend roughly $500.
Renting a car in Puerto Vallarta is around $20 a day
Hotel prices in Puerto vary according to the accommodation location, where high-end areas will most definitely cost a lot more than the other places. Condos will also cost more than hotels. You can find a hotel from as low as $70 and as high as $250.
| | |
| --- | --- |
| 1-Star Rated Hotel | $18-52 |
| 2-Star Rated Hotel | $25-70 |
| 3-Star Rated Hotel | $42-123 |
| 4-Star Rated Hotel | $46-295 |
| 5-Star Rated Hotel | $185-505 |
Hotel Rates
The good weather in January and March attracts high prices. Rooms can go for above $400 at this time of the year. These high prices will come with and advantages of prime whale watching conditions.
Get a good deal before your trip if you are on a tight budget.
Whale watching is about $50 for children and around $75 for adults, where you can watch humpback whales during the tour.
Snorkeling costs around $40 for children and $55 for adults. Here you can explore the water and interact with marine life. Prices vary according to seasons.
Canopy tours cost around $55, where you can ride through the sky and explore the canopy.
3. What to Pack for Traveling?
Pack long sleeves if you travel between January and March as the temperatures dip down to about 60 degrees Fahrenheit.
For men: Pack casual summer clothing and a hat for causal strolls; Collared shirts, a pair of jeans, and nice shoes if you plan on visiting a night club; A nice outfit for diner; Jacket, sweatshirt, or light sweater for breezy days and most essential undies.
For women: Pack beachwear, of course, a few dressier clothing; underwear, bras and sleepwear; and light sweaters.
Cash, Credit Cards, ATM in case of emergency.
Passport
Ink pen (useful for filling forms)
Others include deodorant, bug spray, sunscreen, medicines, extra pair of sunglasses, flip flops, a camera if needed, printed maps, baby powder, among other personal items.
These tips will be of great assistance when packing:
Carry a car seat, strollers, diapers, extra baby food, and travel cribs if you travel with toddlers or infants. You can also choose to hire this equipment on arrival in Puerto Vallarta.
Make sure to carry an umbrella if you plan on making your tour between June and October.
Ensure that you inquire from your hotel about the supply of clean beach towels to know if you should carry yours or save that space.
Carry some clothes, flip-flops, and swimsuits in your carry on in case the airport delays your luggage.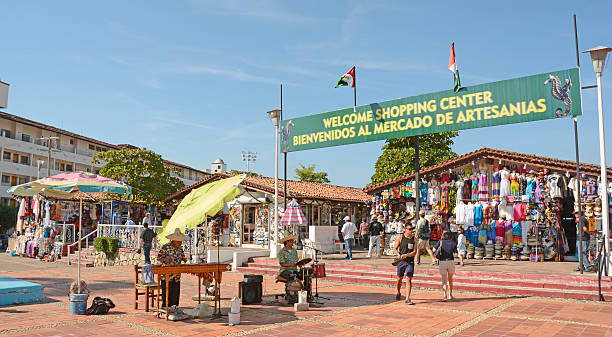 There are things you need to steer clear of wasting your space on. Avoid packing hygiene products and hairsprays, especially for the ladies. These products increase the baggage and bulk of your stuff and are readily available in Puerto Vallarta stores. Avoid carrying heavy toiletries such as shampoos and soaps as most hotels provide them to you. In case they don't, as stated above, there is a wide variety of stores that you can purchase all this stuff from.
Power outlets in Puerto Vallarta
Banderas Bay, and Nuevo Vallarta are the standard USA outlets. There is, therefore, no need to carry an adapter for your electrical equipment unless the hotel you are staying in is ancient. Their electrical voltage is also similar to that in the USA, so there is no need to pack electrical converters. You may also choose to add an extension cord if you have many electrical devices on your trip. It is also a recommendation for you to carry a surge protector. Electrical surges are a common occurrence in all bays in Mexico.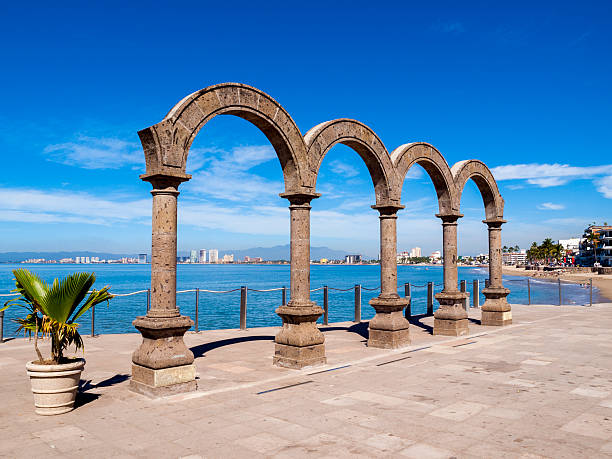 10 Best Things to Do in Puerto Vallarta, Mexico
Puerto is the best place you will visit in Mexico. In addition to this, you will never lack something to do. Here are ten things that you should do before leaving Puerto Vallarta.
1. Walking
Your number one to do activity is to walk around. Mexico is among the cheapest places you can visit since you can walk around sightseeing. It would be best if you had a great pair of kicks, a hat or an umbrella, and the energy. Read about where to tour around Puerto Vallarta in 'Tours Around Puerto Vallarta' below.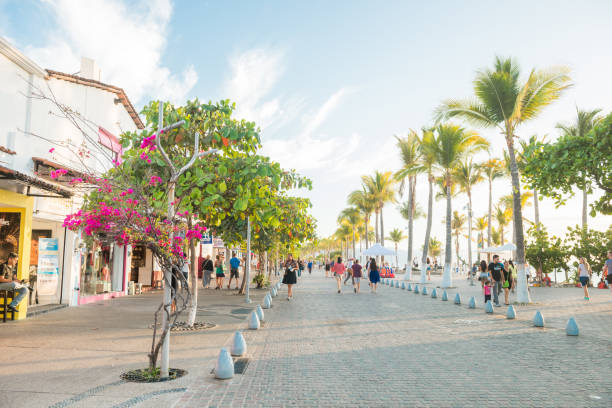 2. Attend Rhythms of the Night
This is among the best cultural shows and dinner experiences in Puerto Vallarta! This show is breathtaking. It starts with an open bar and sunset cruise from Banderas bay to Las Caletas, where you find a spectacularly lit area. You then sit in an outdoor auditorium where the show is staged. There are fire-twirlers, live music, contortionists, and dancers in the show. Do not miss this!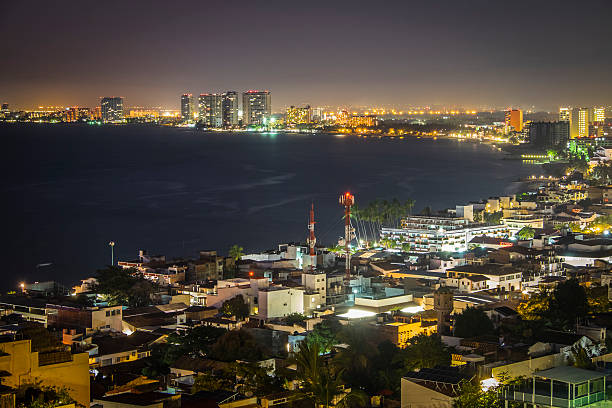 3. Take a Food tour
UNESCO has included Mexico's cuisine in the list of Intangible Heritage of Humanity. Go around hogging in Mexico, and trust me, you will love it. Mexico is not only about tacos and quesadillas, which are also fantastic. You will explore a mix of cultures and food as you walk around the city. Make sure to try foods and drinks, and you will love it!
4. Take a Booze Tour
If you so love your drink, then Puerto Vallarta is the place to be. This tour will leave you feeling tipsy at the end. You get to enjoy Tequila, Kahlua coffee, Mezcal, among others. Alongside this are fish and meat tacos, enchiladas, crickets, and other foods of your choice. It is an excellent way to learn and enjoy.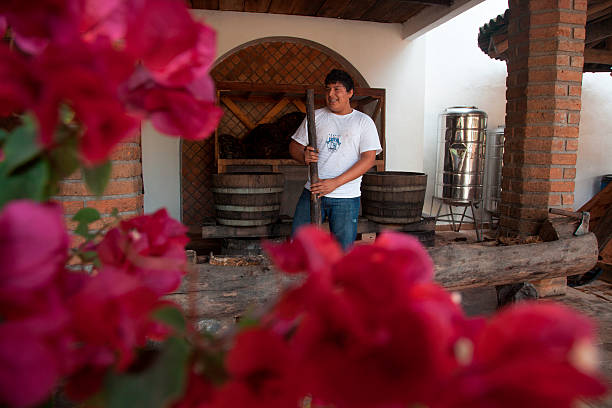 5. Join the Chocolate Making Class
Among the free things in Mexico is the chocolate making class. The Choco Museum will educate you from the harvesting to the production of chocolate. You will learn how to make mole sauce, individual, and mole chocolates. Willing to dirty your hands and eat loads of delicious chocolate? Visit the Choco Museum.
6. Go Scuba Diving
You can join a scuba diving class at any certified company in Mexico City. You will see reels, turtles, and eels in the water. Make sure to choose a positively reviewed scuba company and enjoy.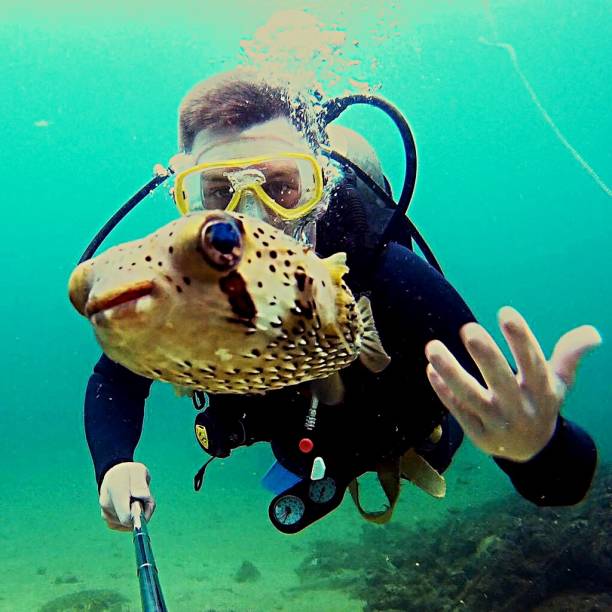 7. Go for a Hike
You can take a bus and or car to Boca de Tomaltan and go for a hike in Las Animas. You will find the most beautiful scenery with beautiful water on one side and jungle on the other. The 2-hour hike will have you enjoy beaches and restaurants as well as stone stairs and narrow pathways. You can choose to hike back to or ride a boat back to Boca. Make sure you enjoy a nice hike if you are an outdoor lover.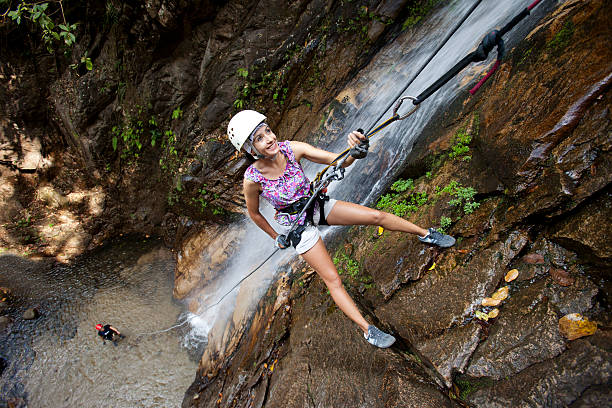 8. Visit the Markets
Puerto Vallarta markets have food, fish, clothes, and any fresh produce you can get. Make sure you visit the Municipal Market of Colonia Emiliano Zapata, which runs from 6.00 am to 3.00 pm for a whole year. You will get the best selection of seafood early in December.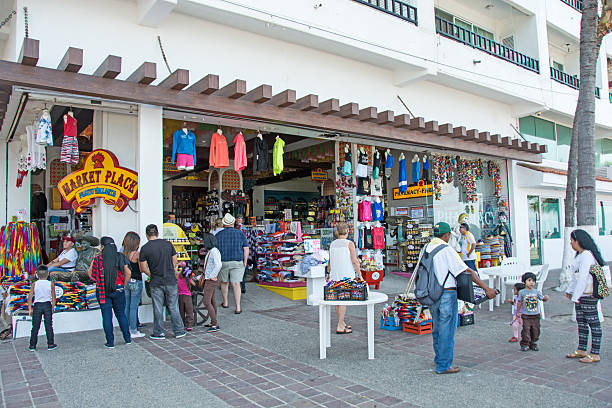 9. Visit the Fishing Village Mismaloya
In the Southern part of Banderas Bay, you will find a relatively quiet bay, with a thick jungle lined with beaches and restaurants. It is a great place to visit.
10. Join the Free Art Walk
In Mexico City, Puerto Vallarta has the most art galleries. Tou will find art on display, painting, sculptures, and fork art. They are unique, and entrance is free. It runs from the end of October to May from 6 to 10 pm every Wednesday. Make sure you enjoy this unique art.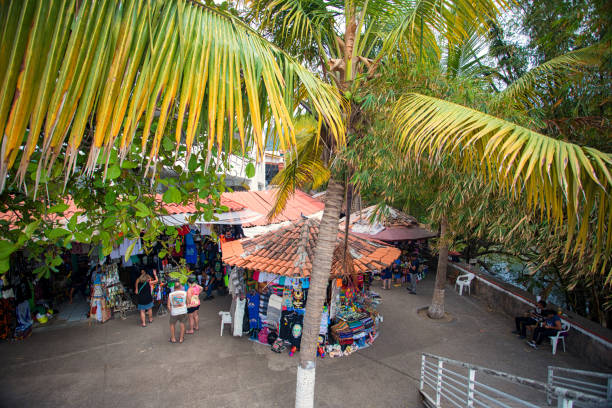 Tours Around Puerto Vallarta , Mexico
Puerto Vallarta is the place to be if you want to explore. Via walking a bus or a cab, take a drive or walk to the marvelous Malecon boardwalk, parallel to the Banderas Bay. You will waltz past striated sand sculptures and unusual statues around the boardwalk.
You can take pictures with your loved ones and mates over there. Also, make sure to stop at the art galleries along the way. As you go along, you may be lucky enough to bump into Las Arcos at the end of your walk. You may also end up in the Church of Our Lady of Guadalupe.
These two are the most iconic images of Puerto Vallarta. If you are there for more than two days, make sure you make a stop at the Botanical Gardens of Vallarta. You may also visit the northern eastside and see the famous town of Bucerias. Below is a list of places you should visit.
1. Church of Our Lady of Guadalupe
Towers over the center of Puerto Vallarta and has beautiful architecture. It has an ornate exterior and is a beautiful place to take pictures.
2. Old Town
A few meters past the Church of Our Lady of Guadalupe is a beautiful town with colored homes and cobbled streets. Take steps heading up the hill.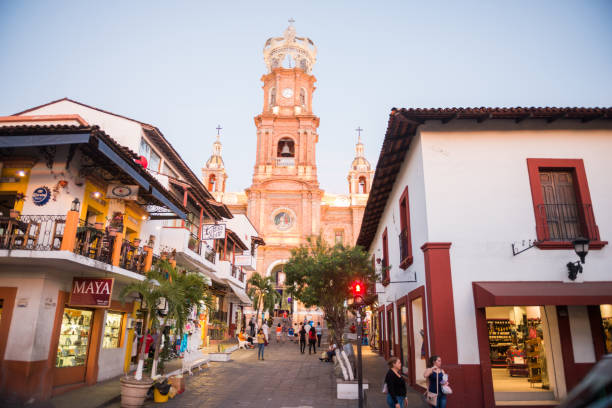 3. Los Arcos and El Malecon
It is a marvelous place to visit in the evening where you will enjoy bronze and sculptures. It hosts live musicians and free performances.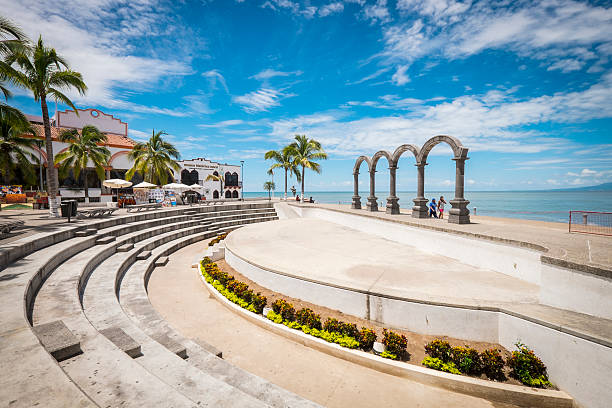 4. Zona Romantica
It is in the Southern neighborhood, laid-back and with fewer tourists. It has excellent villages and is where the Old Town or Old Vallarta is located.
5. Puerto Vallarta Whale Watching Tours
You get to watch humpback whales between December and March. Make sure that you see one having their babies at Banderas Bay. It is an awe-inspiring sight!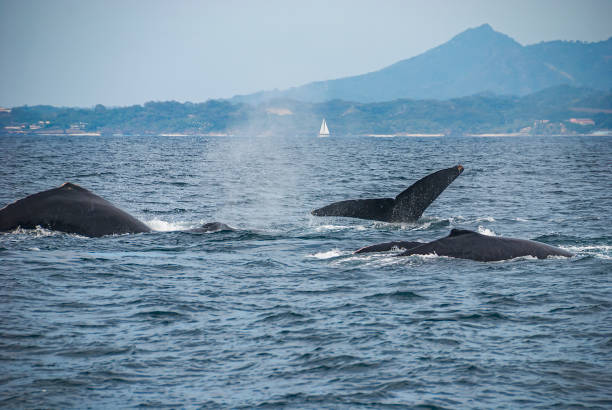 What to Eat in Puerto Vallarta?
Puerto Vallarta is a place with a mix of international chefs. It is a culinary destination and a place where you will enjoy local Mexican traditional foods and the long-running gourmet festival. For the food lovers it has over 400 restaurants where you can eat the most comprehensive foods and more delicious seafood. It also houses Jalisco's dishes from the Jalisco tradition. Below are must-try dishes in Mexico.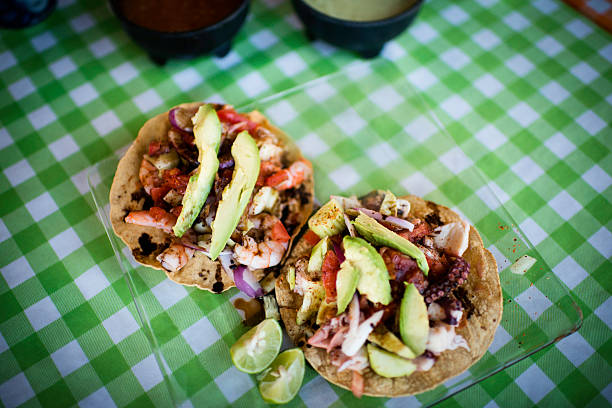 1. Pescado Embarazado
This is a pregnant fish roasted on a stick. As weird as a pregnant fish sounds, this is the typical town food and the most delicious food of all time. It is served with Huichol salsa and can be substituted with shrimp.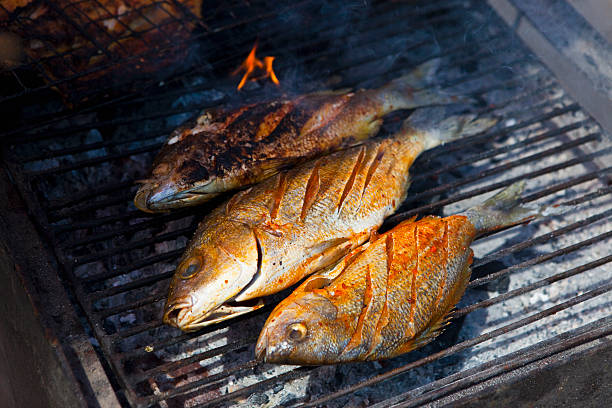 2. Tamales
This is an American dish prepared with white corn dough filled with salty or sweet ingredients, mostly green or red tomatoes with meat. The dough is then wrapped with corn leaves. Get this yummy dish!
3. Birria
Another favorite local dish is birria. Its ingredients are lamb or goat meat and boiled spicy sauce with ginger, oregano, and cumin. It is served with lemon tortillas and onions.
4. Pozole
It is a tasty broth whose main ingredients are chicken or pork meat, seasoned chili, and unusual popped corn. They can be served with radishes, lettuce, and sun-dried tortillas. They can either be red (Rojo) or white (Blanco).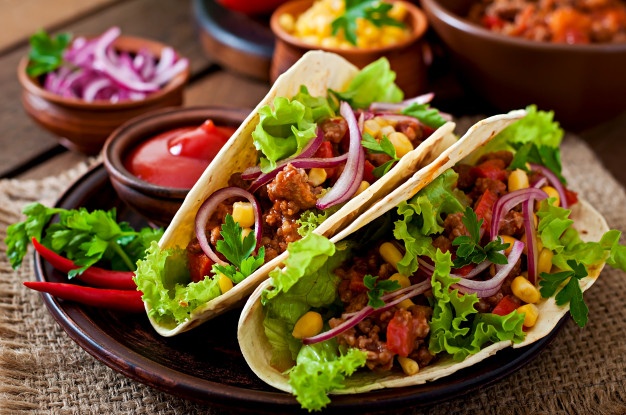 Places to Stay in Puerto Vallarta, Mexico
The zones in Puerto Vallarta are divide into: –
Hotel Zone- A few minutes from the airport. It has a lot of restaurants, malls, hotels, a Walmart and Sams Club.
Marina – More upscale than the hotel zone and has the Marriot Hotel and Wastin.
Conchas Chinas- The posh area of Puerto Vallarta with high-end condos and a gated community. The place is named the Chinese seashells found here.
Centro (Old Puerto Vallarta)- A residential area North of River Cuale. The Malecon (oceanfront promenade) runs here. There are also affordable restaurants and bars around here.
Centro (Romantic Zone)- South of River Cuale. It has a lot of bars, restaurants, and cafes. The Playas Los Muertos Beach is located here. It is a large LGBTQ zone.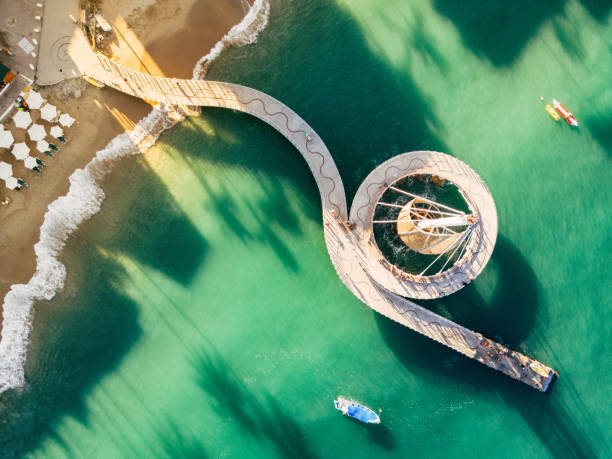 If you are looking for All inclusive Resorts in Cancun, Mexico then please read our article – 10 Best all-inclusive resorts in Cancun, Mexico for Families
Accommodation here is between budget and top end. You can choose to rent condos in Conchas China or hotels in the other zones. Below are some Puerto Vallarta hotels and resorts that you can board:-
Hilton Puerto Vallarta Resort All Inclusive
Grand Miramar All Luxury Suites & Residence
Fiesta Americana Puerto Vallarta
Vamar Vallarta Marina & Beach Resort
Sunset Plaza Beach Resort & Spa
Costa Sur Resort & Spa
Villa del Mar Beach Resort & Spa Puerto Vallarta
Crown Paradise Club All Inclusive
Sheraton Buganvilias Resort & Convention Center