One of the top most and highly rated cities suitable for vacations and tourist visitations is Cabo San Lucas. It is one of the Mexican cities suitable for visitors and about eighty thousand of the inhabitants
About Cabo San Lucas
It is located at the most southern part of Baja peninsula, Western Coast of Mexico and Southeastern part of California, not too far from the desert The city itself really looks like a resort built for the purposes of visitation and vacation. It is the also one of the most visited resort destinations in all of Mexico. Cabo San Lucas is very close to San Jose del Cabo and together they form 'The Corridor' or Los Cabos.
The city was founded in 1788 and expanded from a fishing village to a beautiful city filled with so much exoticism, exuberance, and enthusiasm. There are many activities one can engage . These activities range from the historic fishing culture, to scuba diving, swimming, kayaking, site seeing among many others. With the many beaches, hotels, resorts, kitchen varieties, and maybe a few Land marks. This place is bound to leave a long lasting impression after the end of your vacation.
Read our travel guide to discover the best times of year to visit both the sunny beaches and the bustling cities of Mexico.
Cabo San Lucas Things to Do:
Landmark Places
If you have decided to take a break at this awesome destination, then this is one of the places you must visit. El Arco is the most popular Landmarks in Cabo San Lucas located at the tip of the southern end of Baja California peninsula in Mexico. Its structure is in semblance with an Arch only that it is made out of rocks. Many tourists add this place to their list of places to Visit.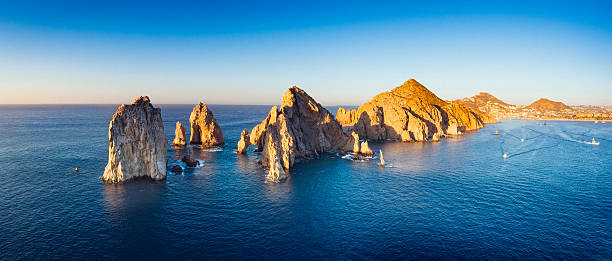 Beach Places
Chinelo Beach:
Chinelo beach is quite a distance from the eastern part of the city and it is commonly visited by locals. As far as cleanliness is concerned it is ranked at the top for cleanest beaches in town. It is the perfect place for relaxing, snorkeling, or even sunbathing.
Medano Beach:
Medano beach is a beach that can harbor a lot of water activities, and apart from that it is one the few swimmable beaches. Water activities like kayaking, jetskiing, parasailing are very common activities on Playa Medano.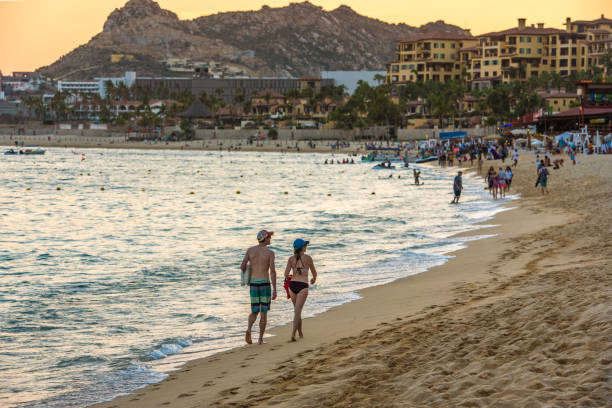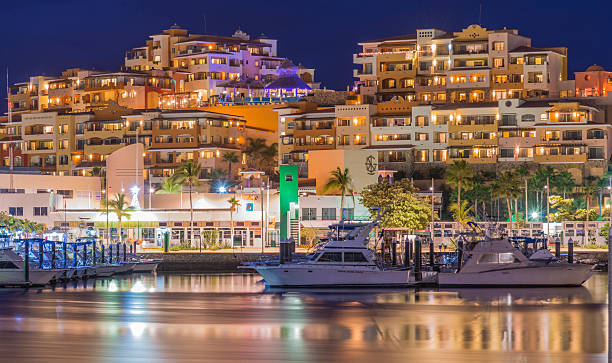 Playa del Amor:
This beach is also known as Lovers Beach and it is connected to another beach known as Divorce Beach. These two beaches are connected, yet they flow at different and opposite tides. Whilst one is gentle, calm and tender, the other is harsh and turbulent. Playa del Amor is a good spot to take a long walk especially with your loved one. After all it is a beach for Lovers.
Marina :
Santa Maria Beach: One unique activity you are certainly allowed to participate in Santa Maria bay is Fly boarding. This bay is one of such places where you can get one of the most perfect views and it is also a perfect fishing spot.
Read on to discover the best beaches in Cancun.
Other Places :
Vacation Spots Cabo San Lucas
This place itself is a vacation spot, but other vacation spots within the town could include hotel and resorts, bars or restaurants. Most visitors enjoy the adventures, sight- seeing, partying, and nightlife. Nevertheless after a tiresome day or night, it is good for the visitor to know that he or she can come back to a safe place to rest. Hotels and resort all range in prices and services rendered, but most of them are excellent and affordable.
Out of all the available hotel and resort services in the city , there are a few that stand exceptional. They include; Montercristo Estate Villas, Rui Santa Fe Hotel, Marina resort and spa and Royal Solaris, to name but a few. These resorts or hotels have different amenities and activities they engage in, each suiting what visitors are looking for. Every hotel or resort has distinct features that differentiates one from another, and some others have amenities that others do not have.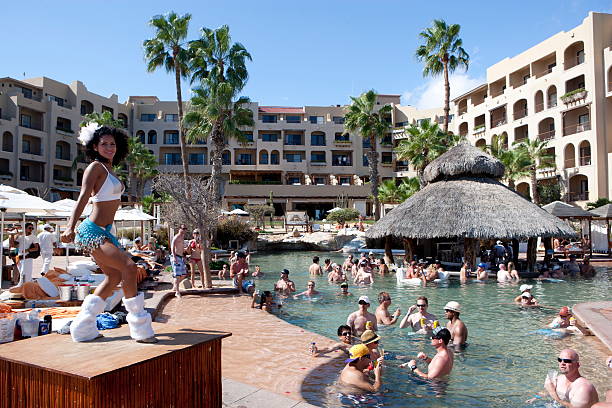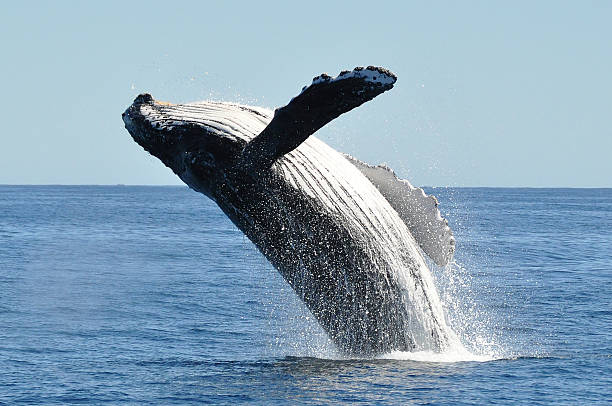 Other vacation spots include; Sandos Finisterra, Grand Solmar land's End Resort, Garza Blanca Resort and Spa and so on.
Dresses you can wear
The Dresses you can wear depends on the activities you plan and also the timeline of your vacation. However in Cabo, you are free to wear whatever makes you comfortable, Just don't forget to pack enough swim suits, beach dresses and dinner dresses. The time or season of your vacation is also important in determining the type of dresses you can wear.
Feedback
Many visitors love the life and creativity, though what they enjoy best may differ due to preference. Overall the adventurous and yet calming atmosphere is what most visitors look for year in year out. Thanks to the exquisite hotels and resorts, visitors are able to feel at home even while on a vacation.
Conclusion
Visitors have more positive reviews than negative reviews, and this encourages other people to visit Cabo San Lucas. Cabo Sans Lucas is a free-spirited area that allows you to be yourself and enjoy the best of life. No regrets, no buts, just you and your loved ones and nature.