Introduction
Taking vacation in Mexico or any other places are good and they help to to refresh and reflect more on life and the good things that we have, especially when you visit a place like Mexico. We often have different reasons why we want to travel or go on a vacation but in the end we're glad we made that decision. Honestly it isn't a bad idea to set that time apart to relax and re-energize. In this article we will discuss more about places to Vacation in Mexico; the best and safest places.
"Travel brings power and love back into your life."– Rumi
About Mexico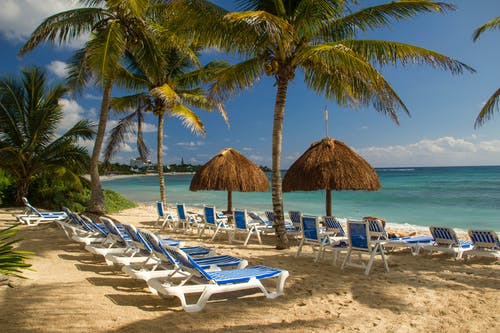 Mexico is a found in the Southern part of Northern United States. They officially and majorly speak Spanish among many other languages in Mexico. Mexico is one of the best places to visit out of many other places because of its tradition, cuisine, way of life and historical sites. Mexico is the third largest Spanish speaking country with a very huge number of inhabitants especially in the urban areas also, their traditional lifestyles and historic beliefs are more prominent in Rural than Urban areas.
The number of tourists from North America that visits Mexico yearly is on the rise , as more people are flocking to enjoy the dashing scenery of nature, rich culture and heritage sites in Mexico
Places to visit in Mexico – Mexico Vacation Spots
There are numerous places to visit in Mexico, places that will leave a long lasting impression and probably make you come back for more. Here is a list of such places:
Beach Places to Vacation in Mexico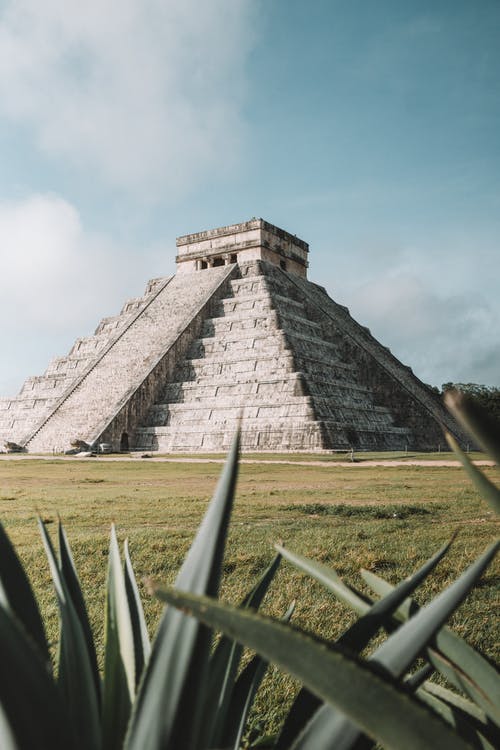 Cabo San Lucas and the Los Cabos Corridor: It is one of the top-most beaches in Mexico, It is famous for its crystal clear water and it is the perfect abode for many aquatic organisms. It is one magnificent place to visit especially during the heat of the day.
Cancun and the Mayan Riveiera: The Cancun beach and the Mayan ruins are not far from each other, so visitors can just talk a walk to sigt see the Mayan ruins. Beach Cancun is along the coast of the Gulf and is very wide. It's wideness make it suitable to accommodate many visitors without a fuss. Apart from that, its clear waters are suitable for swimming and diving. The most amazing feature of this place is that it has the biggest aquarium in the world.
Puerto Vallarta: It is along the pacific coast and it is also one of the most visited places in Mexico. It is ideal for visiting the beach, boutiques and has an adventure.
Ixtapa and Zihuatanejo: These places are located in smaller settlements than in the city along the pacific coast. It is an open space and it is very easy to go around.
Historic/ other Places to Vacation in Mexico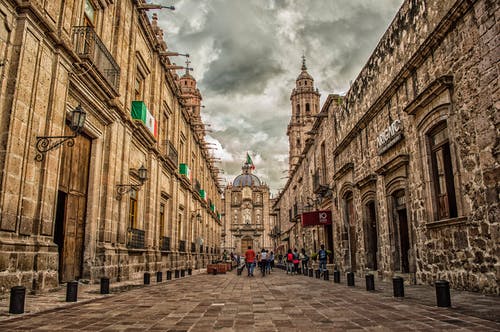 Historic Centre: Most Historic centers in Mexico are found in Mexico city and they range from major site attractions to museums and then art galleries
Guanajuato: Guanajuato is filled with many heritage sites and because of this, there are many historic places to visit in Guanajuato.
Copper Canyon: A place with one of the deepest canons in the world. This place is located in the Northern part of Mexico
Cozumel Island: This Island is a great place for diving, swimming and it also has a museums where you can learn the history of the Island.
Fortress of Tulum: It is called the fortress of Tulum because of its very high walls. It is one of the most visited and most preserved because it was erected sometime around the 13th century.
Merida: Merida is one of the oldest colonial cities in Mexico that is also central to other Mayan historic sites. It is also one of the neatest sites
Oaxaca: Oaxaca is a city where most people travel to experience the real lifestyle of Mexicans. It is a heritage site because of its ancient residential development. It is great place to visit especially during events and festivals.
Other places to visit in Mexico include Huatulco, San Pacho, Guadalajara , Tijuana, Lake Chapala, La paz, Puerto Escondido and so much more.
Other safest places to vacation in Mexico Include; Cancun, Riviera Maya, Cabo, Mexico city and Puerto Vallarta.
Mexico Vacations – Best places to Vacation in Mexico
Out of the many places to visit, here are the 5 best places to go in Mexico.
5 BEST BEACH places to go in Mexico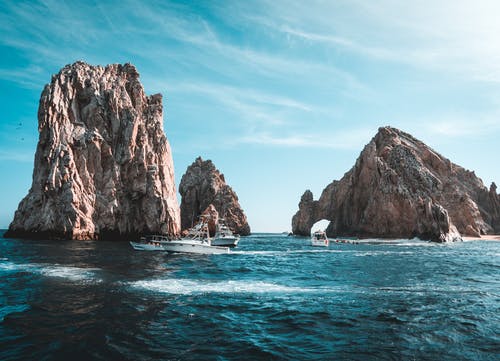 Cancun
Cozumel
Puerto Vallarta
Huatulco
Tulum.
5 BEST Places to go in Mexico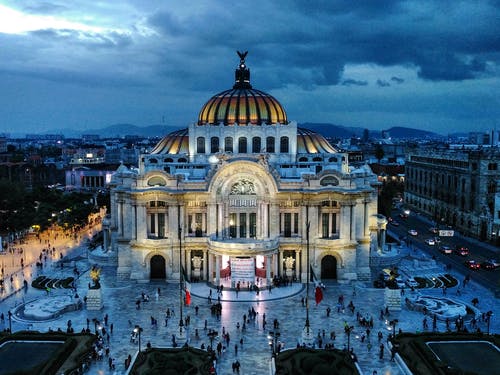 Mexico City
Oaxaca
Chichen Itza
Maya Riviera
Guanajuato
Feedback
Visitors are excited by the many activities they involve in and the many historic sites they come across. The many nice restaurants with good food, comfortable but exotic hotels, boutiques, beaches and so much more leaves a visitor with difficult choices to make. This is definitely a place most of them will consider coming back to.
Conclusion
Going on a vacation is fun alright, however going to a place where the memory never fades away is priceless. There's nothing better than choosing the perfect vacation location, it's fulfilling. Whatever you do and wherever you go don't forget to check out these places in Mexico.